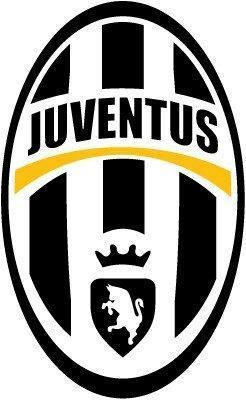 You couldn't have scripted a better beginning of this new era in the already storied history of Juventus Football Club. An incredible new stadium, a new coach, new signings, and they all came together beautifully this past weekend for a 4-1 smashing of Parma. For the first time in a few seasons, the Old Lady of Italian football is smiling again.
Juventus opened their new stadium late last week with a lavish and spectacular ceremony. But for real fireworks didn't come until the Bianconeri took to the pitch for their first home match against a Parma team who defeated the Turin giants twice last season. But this is Antonio Conte's team now, and they are a much different side from the one who sputtered at the end of last season.
We expected Conte's to play a more attacking style, and that is precisely what he did. He doesn't seem to like when people call his system a 4-2-4, but that is exactly what Parma faced. Outside midfielders Simone Pepe and Emmanuele Giaccherini were almost always high up the pitch, pressuring Parma's backline and cutting in to provide space for the fullbacks to also get in to the attack, like new-signing Stephan Lichsteiner who opened the scoring after stampeding his way into the penalty area. All the while Claudio Marchisio and Andrea Pirlo anchored the center.
Pirlo was nothing short of brilliant, and he looked right at home in Conte's system. He moved the ball around the field with the kind of passing brilliance we have come to expect, while defending well enough to keep Parma at bay. The conductor was back in front of his orchestra, and his musicians were the beneficiaries of sublime command, including his midfield partner Marchesio who in the 83rd minute fired a gorgeous goal off one of Pirlo's perfect passes.
If there is anything negative to say about this weekend, I guess it is mentioning the play of another Italian legend, goalkeeper Gigi Buffon. His form over the end of last season, as well as the admittedly less important preseason, has given Juve supporters justifiable reason for some concern. Buffon has looked uncomfortable in that time frame, and he did little in Sunday's match to quell those concerns. But this is Buffon we are talking about here, and we can expect such a professional to work this out sooner rather than later. But even if he is perhaps never able to fully regain his pre-injury form, Juve has a more than capable backup in Marco Storari waiting to step in.
Perhaps another cause for some interest, if not concern, was the late sending off of leftback Paolo De Ceglie. After having played a terrific game, De Ceglie was sent off for a tackle on Sebastien Giovinco in the 90th minute, resulting in a penalty. The foul or the resulting goal are not really much cause for concern, but who Conte plays in that position during De Ceglie's absence will answer some questions the club invited when they loaned out Reto Ziegler last week. Juve suffered last season when De Ceglie missed time due to injury and next week's game will perhaps answer the question of who exactly is his backup in Conte's mind.
There is a long season ahead, and this is only the first test, but Conte, his players and Juve's top brass passed it with flying colors. It has been a difficult slog through the mud since the Old Lady's banishment to Serie B, but if the last week is any indicator, dry land may just lie before them.
Related posts: