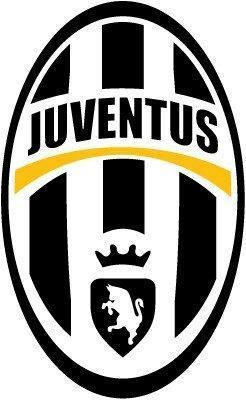 While many supporters and pundits will stress on the missed opportunities to sign a top class striker such as Sergio Aguero and Giuseppe Rossi, Juve's weaknesses might surface in the lack of a quality backup for the full-backs and the absence of a world class centre-back to partner Giorgio Chiellini. Coach Antonio Conte has a plethora of attackers to choose from including Luca Toni and Vincenzo Iaquinta, two players the club's management was unable to offload prior to the season's start. Conte will rely heavily on summer signing Mirko Vucinic as well as Alessandro Matri and club legend Alessandro Del Piero. Matri, along with Fabio Quagliarella, were both signed on a permanent basis after a successful loan stint the previous season but Quagliarella is still working hard to be back following his serious injury with coach Conte apparently preferring Matri, Vucinic and Del Piero ahead of Quagliarella.
The Bianconeri have no concerns when it comes to certain positions such as goalkeeping where Italy legend Gianluigi Buffon will hope to be back to his best after a couple of season interrupted by injuries while his backups Marco Storari and Alexander Manninger would probably start if they were at another club. However, the main concern for Juventus will remain the defensive line and whether the likely starters Stephan Lichtsteiner, Leonardo Bonucci and Paolo De Ceglie will be able to complement the aggressive Chiellini. The full-backs Lichtsteiner and De Ceglie will likely excel this season considering the Swiss right-back had a solid season with Lazio while De Ceglie has shown promise only for his progress to be interrupted by injury.
The concern is whether Juve can cope if either one of them is injured and sidelined for an extended period. The likely substitutes would be the seldom used and old left-back Fabio Grosso, recently allowed back in the squad after the club inexplicably loaned out Reto Ziegler, and the unreliable Marco Motta who was, to the surprise of many, signed on a permanent basis after a dismal season with the Bianconeri. Juve's biggest summer mistake might be letting go of Ziegler even before he made his official debut. Some might argue coach Conte does not want to use him but it would not have hurt to have him as cover in case of a freak injury. In addition, keeping Motta was not only shocking but has also upset the majority of the Bianconeri fans since he was at fault on several occasions last season when Juve began the unstoppable slide in the standings.
Switching attention to the centre-back positions, an injury or suspension to Chiellini would more than compromise the team as shown last season when Bonucci failed to live up to expectations while Andrea Barzagli was brought in as a mere substitute and has never convinced since leaving Palermo to Germany. The Bianconeri management was intent on signing a quality centre-back yet the Serie A season kicked-off with Juve failing to capture any of these defenders, Alex of Chelsea, Bruno Alves or Rhodolfo, with the trio singled out as potential candidates to improve the starting line-up.
It will take at least 10 rounds of Serie A action to provide an idea of how Juventus did in the transfer market but it would only be fair to judge the team following the end of the season as the coaching change as well as the huge turnover in players departing and joining the club means that time is required for the players to gel together and effectively implement the coach's strategy. On one hand, the capture of players such as Andrea Pirlo and Arturo Vidal as well as Elia Eljero will add quality to the team but missing on a solid centre-back and loaning out Ziegler could end up costing the club dearly as the season progresses. One thing is certain and that is the fact the Bianconeri spend millions and millions to strengthen the squad considering loan signings Motta, Simone Pepe, Matri and Quagliarella were all signed on a permanent basis while Vucinic did not come at a cheap price.
The Bianconeri fans have long been accustomed to trophies and the struggles of the previous two seasons will only result in added pressure on Conte and the squad to perform at a consistent basis and deliver the required results. It would be a great achievement if the Bianconeri can finish as second but winning the Serie A title could be asking too much from Conte and his charges this season.
Related posts: