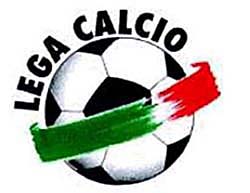 Hamburg rejects Juve bid for Dutch winger
After signing striker Mirko Vucinic last week, Juventus has turned its attention towards filling the hole the team has on the left wing. Over the last few days the focus of their search centered on Hamburg's Eljero Elia and a deal was reportedly close to going through.
Today it seems negotiations have hit a snag. Hamburg announced boldly on their website that they have in fact received a bid from Juve for the skilled and speedy Dutch winger and that they have also rejected said offer. Hamburg officials say they have "no need" to sell Elia.
The question now remains, is that a firm answer to the Bianconeri's bid? Or just a negotiating tool designed to up the price? While I am a firm believer that enough money can persuade nearly any club to sell nearly any player, the absolute manner in which Hamburg has voiced their rejection does seem to indicate the club truly does not intend to sell. Perhaps it is time for Juve to move on to other targets.
Bastos not moving to Juve
But it appears the Old Lady may also find a dead end should they resume their pursuit of Lyon's Michel Bastos. Earlier in the summer, Bastos was practically begging for Juve to make an offer for him, but yesterday on his Twitter account he pronounced his undying love for Lyon. How quickly things can change. I can't help but wonder if Bastos would be so lovingly attached to Lyon should Juve start flashing the euros.
Is Samuel Eto'o on the verge of moving to Russia?
Apparently though, enough money can also persuade nearly any player to play for nearly any club, as evidenced by the story today that Inter Milan striker Samuel Eto'o is set to join Russian club Anzhi Makhachkala for no better reason than the promise of a ludicrously high salary.
Anzhi Makhachkala is known for two things, it is owned by the insanely rich Russian billionaire Suleyman Kerimov and captained by 38 year old Roberto Carlos. Despite the funding advantage, Anzhi finished 11th in Russian Premier League table last season, so the team will not be participating in Europe this year. Earlier in the saga, Eto'o said he would not make the switch because the team lacked European football, but it seems the club has found a way to make that issue somehow less important…
Gilardino out and Aquilani in at Fiorentina?
While Fiorentina officials have denied rumors that Paris Saint-Germain have made a bid for midfielder Alberto Gilardino, they have never denied a willingness to sell the Italy international for the right price. This summer, Gilardino has been linked with not only PSG, but also Genoa, Marseille, and Villareal, so the chances of deal happening appear pretty high.
Should a transfer occur, it seems the obvious place for Fiorentina to look for a replacement in the the center of their midfield would be Liverpool. Alberto Aquilani is desperate for a move back to the peninsula, and Liverpool have more midfielders than some other clubs have players.
Related posts: