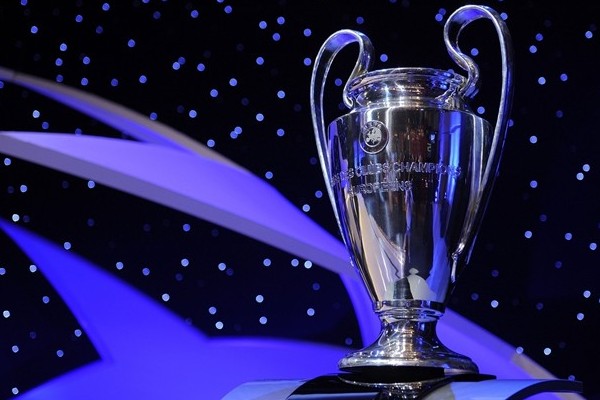 Italy's elite clubs are struggling in the Champions League and have struggled since 2000 despite two trophies won by Milan and one by Inter in the last decade.
Italian clubs were the dominant force in the 1990s with Milan and Juventus winning the Champions League with Juve reached  three consecutive finals. Italian clubs were also a force and quite successful in the UEFA Cup.
This raises the question as to what has caused this decline in European competitions. A number of reasons can be used to track and carefully assess the factors behind the fall from grace of the Italian clubs.
1- The English Premier League has been steadily gaining ground in terms of financial muscle, worldwide viewership as well as attendance at matches.
2- The top two clubs in Spain, Barcelona and Real Madrid, have been able to effectively use their popularity across the globe to promote their successful runs on both the domestic and European front. Barca have been particularly successful with many players such as Xavi, Andres Iniesta and Lionel Messi starring on the club and international scene.
3- Calciopoli has certainly effected Italian football even if some would like to discount its effect or perhaps put it behind and overlook it. Juventus are no longer a force and can no longer afford, or even attract, stars such as the ones who wore the famous Bianconeri shirt in the 1990s like Zinedine Zidane, Gianluca Vialli, Roberto Baggio and others.
4- Inter's dominance for a number of years in Serie A has weakened the opposition in Italy, whether Milan or other clubs. Milan are back as a force but are struggling in Europe for various reasons.
5- Financially, the Italian league is simply behind England's Premier League while both the Spanish La Liga and Germany's Bundesliga have overtaken Serie A as revealed by UEFA's updated co-efficients which will starting 2012-13 see Italy have only three spots in the Champions League compared to four for German, English and Spanish clubs.
6- The lack of money compared to the other top three leagues has contributed to big names and stars preferring either La Liga or Premier League. The Spanish league might be limited to Barca and Real Madrid in terms of star power but the Catalans alone have Messi, Xavi and David Villa as well as others while Los Blancos have Cristiano Ronaldo, Kaka and other big names.
7- Big investors and wealthy businessmen are flocking to invest in the English Premier League with the global audience focusing on EPL and, thus, TV rights are much more lucrative for English clubs than Italian ones.
8- The lack of emerging Italian talent with Antonio Cassano long proving he lacks the discipline while Mario Balotelli remains immature. Other potential stars are not as prominent as those from Spain or Argentina or Brazil. Argentina's biggest star, Messi, plays for Barca. Even the established Brazilians playing for Inter are no longer featuring much for the Selecao with Lucio and Maicon being overlooked in recent international matches.
9- One of Italy's strong points used to be defenders and the peninsula now suffers from the lack of emerging leaders who can play as centre-backs or full-backs. The most evident example is Juve's decline and their pathetic defensive record despite having two of Italy's starting defenders in Leonardo Bonucci and Giorgio Chiellini.
10- Some of Italy's elite coaching figures such as Carlo Ancelotti, Fabio Capello and Roberto Mancini are plying their trade in England with Capello in charge of the national team while Ancelotti is in charge of Chelsea and Mancini manages Manchester City.
Obviously, the lack of investors and capital have been quite a hindrance for Italian clubs and the progress made has been slow in recent years with Inter's success last season owing much to foreign players as the Nerazzurri barely had any Italian citizens in their squad last season. This season Milan have been solid in Serie A but have been inconsistent in Europe due to their aging defensive line and midfield. The likes of Gianluca Zambrotta, Gennaro Gattuso, Massimo Ambrosini, Clarence Seedorf, Andrea Pirlo and Alessandro Nesta are all over 30 years old.
It is hard to see Inter overcome a 1-0 deficit against Bayern Munich since the return leg will be played in Germany but anything is possible. Roma will need to win by a two goal margin in order to progress unless they can win 4-3 while Milan will need a massive turnaround to even have a chance of defeating Tottenham in London.
For further discussions on Serie A and the Champions League, feel free to contact @RamiSoufi on Twitter