Zlatan Ibrahimovic, Inter Milan's Swedish hitman had a big night on Monday 2 days after the Nerazzurri's surprising 3-1 loss to Atalanta. Ibra won the award as the 2007-08 Serie A Footballer of the Year at The Oscars Del Calcio ceremony. Inter's goal scoring assassin beat out Juventus' icon Alessandro Del Piero for the award. Ibrahimovic also won the award for the Best Foreign Player of the Serie A and Goal of the Year. The big Swede was huge in securing Inter's 3rd consecutive Scudetto despite missing parts of the 07-08 season with a recurring knee injury. Nerazzurri fans love him for his brave display on the last day of the 07-08 season when he scored 2 goals in a 2-0 victory versus Parma that clinched the Scudetto for Inter by 3 points over runner-up AS Roma.
Other award winners include:
Alessandro Del Piero - Best Italian Player

Il Capocannonieri of the 07-08 season scored a surprising 21 goals in leading Juventus to a 3rd place finish and was at the forefront of repairing La Vecchia Signora's image in the wake of the match fixing scandal.
Gianluigi Buffon - Juventus - Best Goalkeeper

Unquestionably one of the Top 5 keepers in the world and the safety net of a defense that was the 2nd stingiest in the 07-08 season.
Giorgio Chiellini - Juventus - Best Defender

The 24-year old is Italy's next great defender and has secured a regular spot in center defense for The Azzurri and is Fabio Cannavaro's permanent replacement.
Marek Hamsik - Napoli - Best Young Player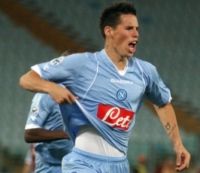 The 21-year old Slovakian international midfielder is Napoli's leading goal scorer this season along with Argentine striker German Denis and his reputation is growing as one of the most dangerous attacking players in Italy.
Cesare Prandelli - Fiorentina - Best Coach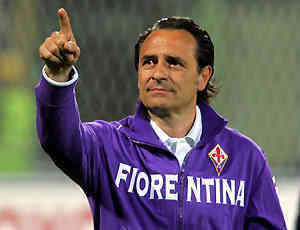 Prandelli led I Viola to an unexpected 4th place finish in 07-08 ahead of AC Milan and an exciting run to the UEFA Cup semifinals.