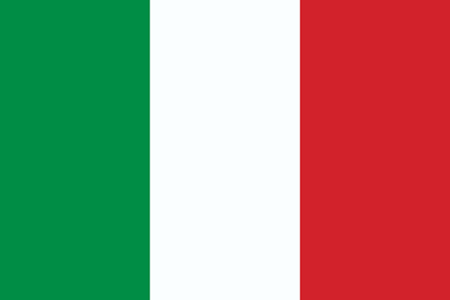 The penultimate round of calcio italiano was action packed as only 2 matches had less than 2 goals combined from both teams. At this point the only drama will be what team will finish 2nd and what team will be the last to be relegated.
Juventus snapped a 7-game winless streak with their 3-0 road win against Siena. Juve icon Alessandro Del Piero scored twice to give La Vecchia Signora the 3 points and pull even with AC Milan on points. Il Rossoneri fell to AS Roma 3-2 at home in Paolo Maldini's last home game. Massimo Ambrosini's double wasn't enough to take down Il Giallorossi. Roma's iconic captain Francesco Totti scored in the 85th minute to give Roma the win. Totti's goal secured Roma's place in next season's Europa League.
Torino fell back into the relegation zone after their 3-2 loss at home to Genoa. Future Inter Milan striker Diego Milito scored twice including the game winner in the 89th minute to secure their place in next season's Europa League and put Torino in a precarious position for relegation.
Bologna moved out of relegation despite their 0-0 draw at Chievo, Marco Di Vaio failed to improve his chance to be named Capocannoniere as Serie A's leading goal scorer. Inter's Zlatan Ibrahimovic scored in Inter 2-1 road loss to Cagliari to move into a tie with Di Vaio at 23 goals for the season.
Here are the results & standings for Week 37:
WEDNESDAY, MAY 20nd
Lazio 1 - 0 Reggina
LAZ: Mauro Zárate (26′)
SUNDAY, MAY 24th

Atalanta 2 - 2 Palermo
ATL: Gianvito Plasmati (50′ & 67′)
PAL: Davide Succi (32′) & Fabrizio Miccoli (75′)
Lecce 1 - 1 Fiorentina
LEC: Simone Tiribocchi (50′)
FIO: Martin Jørgensen (90′)
AC Milan 2 - 3 AS Roma
ACM: Massimo Ambrosini (75′ & 81′)
ROM: John Arne Riise (36′), Jérémy Menez (80′), Francesco Totti (85′)
Chievo Verona 0 - 0 Bologna
Torino 2 - 3 Genoa
TOR: Ivan Franceschini (40′) & Rolando Bianchi (49′)
GEN: Diego Milito (pen 32′ & 89′) & Ruben Olivera (48′)

Sampdoria 2 - 2 Udinese
SAM: Mauricio Isla (og 32′) & Antonio Cassano (pen 44′)
UDI: Gaetano D'Agostino (pen 13′) & Felipe (61′)
Siena 0 - 3 Juventus
JUV: Alessandro Del Piero (18′ & 89′) & Claudio Marchisio (37′)

Cagliari 2 - 1 Internazionale
CAG: Andrea Cossu (34′) & Robert Acquafresca (71′)
INT: Zlatan Ibrahimovic (8′)

Catania 3 - 1 Napoli
CAT: T. Morimoto (42′), Guiseppe Mascara (pen 88′), Vito Falconieri (90′)
NAP: Mariano Bogliacino (28′)