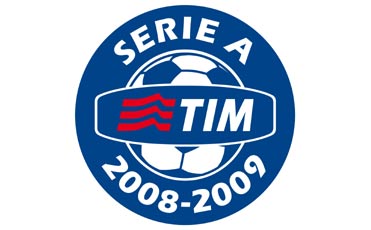 The race for European spots tightened up considerably after Week 23 of Calcio Italiano. After this week only 6 points separate 2nd & 6th place. 
AS Roma remained unbeaten in 2009 with a crushing 3-0 home win vs. Genoa.  Cicinho scored his 1st of the season in the 26th minute and his Brazilian compatriot Julio Baptista broke out of a 3 game goal-scoring slump to score  late in 2nd half injury time to move into a 5th place tie in points with Genoa.
Cagliari & Napoli took big hits in their quest for European spots.  Cagliari suffered an emotional letdown after last week's win over Juventus by losing at home 1-0 to Atalanta.  Napoli was leapfrogged in the standings by Palermo after the Sicilians defeated Napoli 2-1. 
Juventus moved back into 2nd place on the strength of a 2nd half injury time winner by Christian Poulsen to give Juve a 2-1 road victory versus Catania.  Milan drew at home 1-1 versus Reggina to slide down into 3rd.
Here are the results from Week 23 of Serie A [Home Teams Listed First]:
Saturday, February 7
 Lecce 0 - 3 Inter Milan


INT: Ibrahimovic (12′), Figo (72′), Stankovic (82′)
 AC Milan 1 - 1 Reggina
MIL: Kaká (67′)
REG: Di Gennaro (33′)
Sunday, February 8
 Cagliari 0 - 1 Atalanta
ATL: Cigarini (66′)
 Catania 1 - 2 Juventus


CAT: Morimoto (51′)
JUV: Iaquinta (11′) & Poulsen (90′+1′)
 Fiorentina 1 - 0 Lazio
FIO: Gilardino (89′)
 Roma 3 - 0 Genoa
ROM: Cicinho (26′), Vucinic (47′), Baptista (90′+2′)
 Sampdoria 2 - 2 Siena
SAM: Bellucci (45′+2′) & Pazzini (51′)
SIE: Vergassola (21′), Maccarone (79′)

 Torino 1 - 1 Chievo
TOR: Ventola (64′)
CHI: Italiano (83′)
 Udinese 1 - 0 Bologna
UDI: Sanchez (90′+2′)
 Palermo 2 - 1 Napoli
PAL: Migliaccio (2′) & Simplício (14′)
NAP: Hamšyk (43′)